Choose the ruins accordingly to your equipement lvl.
For exemple the lvl 75 is for craftable equipement lvl 80.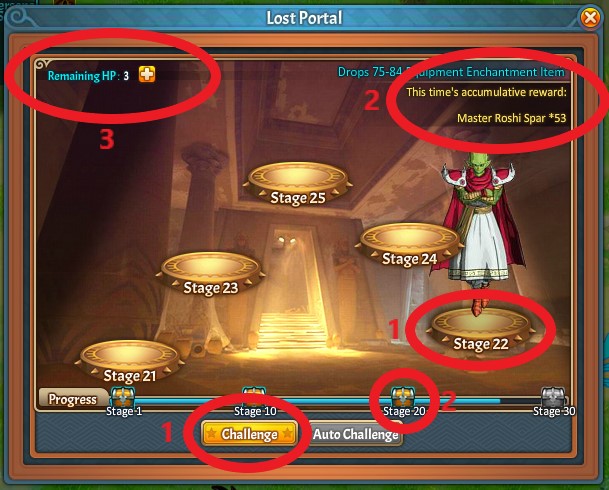 1. Challenge and Stage
Ruins have 30 stage. Challenge the more you can !
2. Drops of Spar
Each stage will give you "Master Roshi Spar" (For the lvl 75). And each 10 stage you will get extra rewards.
3. Number of loose
When you loose, it will consuming a HP. So you have 3 defeat max !
All this drops is for enchantement !