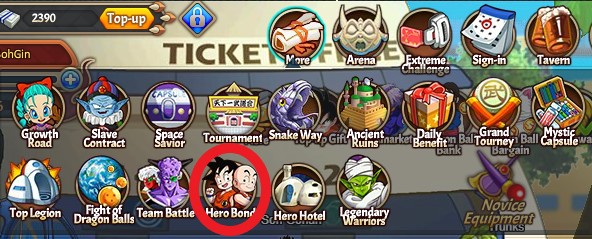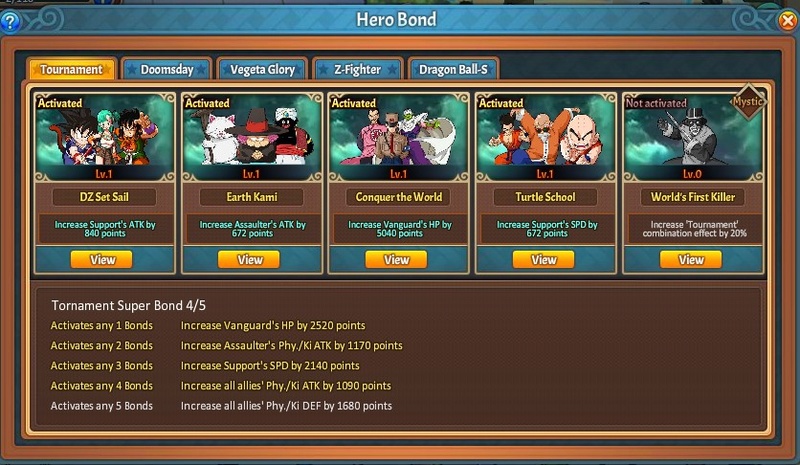 As you can see i've activated almost all Bond off this page.
To activate the "bond" its quit simple. You will need to recruit the fighters
For exemple :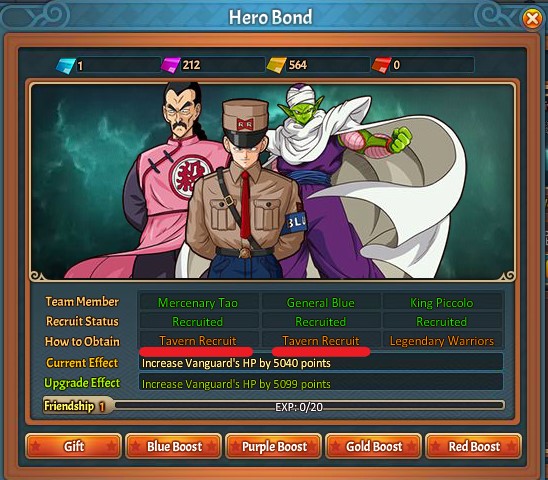 As you can see the requirement was "Tavern Recruit" and "Legendary warriors"
Each bond increase stats, and when you activate a bond, you will get extra bonus !
To prepare yoursef for the future recruitement you can go here :
http://db-playwebgame.kanak.fr/f1-tavern
But thats not all you can upgrade your bonus !
Gift works with gold.
And for the exemple i will use purple.
You can see my "Freindship" is lvl 5 and give 1537 assaulter's speed
I used 120 Purples Heroes Cards
Now my "Friendship" is lvl 8 and give 1588 assaulter's speed